All participants of Blockchain & Bitcoin Conference are invited to afterparty by Goldmint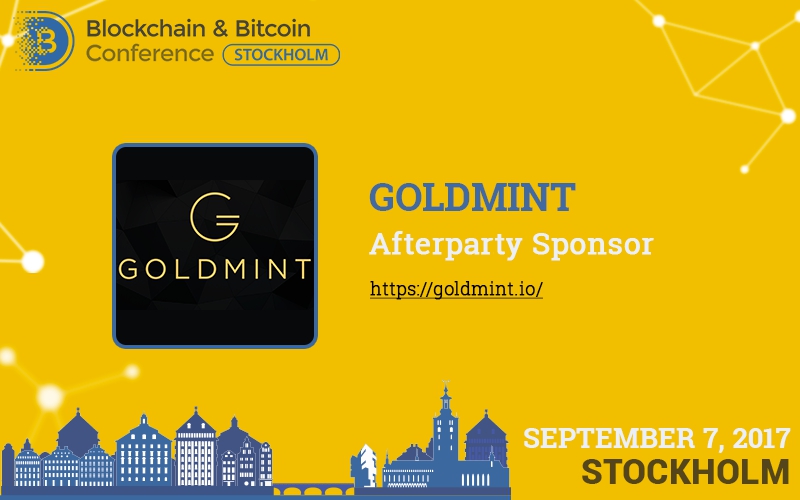 All conference participants will be able to join the afterparty by Goldmint, a Russian blockchain company that has emitted gold cryptocurrency.
At 7 p.m., conference business atmosphere will smoothly turn into relaxed and informal one. Meet with like-minded people with a glass of wine and take your mind off things. Enjoy pleasant music, snacks and establish useful contacts!
Goldmint is Russia's first company to combine advantages of precious metal and cryptocurrencies. It has emitted tokens pegged against the cost of one ounce of triple nine gold. Such tokens can be used not only as a payment tool but also to hedge risks on the cryptocurrency volatile market. And if one places tokens under Goldmint management, they will become investment tools, as the annual income will be 10% in gold.
Do not miss cryptocurrency community party at Blockchain & Bitcoin Conference Stockholm!
Meet new speakers and key news of the conference