Analysing Innovative Blockchain Applications: Co-Founder at Blue Whale Foundation Jaewoong Choi Will Moderate a Panel Discussion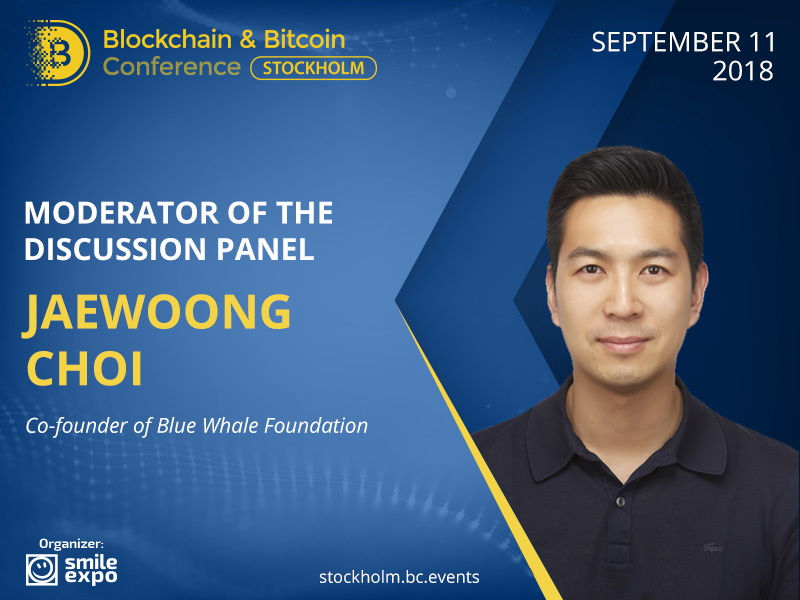 Today, apart from financial industry, DLT is integrated into other different spheres. Among the innovative applications – blockchain in newsmaking, intellectual property and privacy issues. How does the technology disrupt these industries and what other non-traditional DLT uses are possible?
The questions will be answered at the Blockchain & Bitcoin Conference Stockholm. Co-Founder at Blue Whale Foundation Jaewoong Choi will become a moderator of the panel discussion "The Era of New Technology: Blockchain in Various Spheres" where he will address innovatory DLT implementations.
Jaewoong Choi is a blockchain enthusiast, product manager and the experienced IT professional. He is a specialist in infrastructure, software, as well as in web and mobile application.
The expert was one of the founders of the Blue Whale Foundation – decentralized ecosystem for freelancers. Currently, Choi is the managing director of the company, aiming at disrupting the standard model of employment and creating the DLT space for workers' benefits.
The platform's goal – to solve such problems as high advertising costs, lack of employment stability and high commission rates. This way, the expert and his team are eliminating the economic inequality and reducing the wealth gap.
Moreover, the speaker also has the experience of working as a Head of Product and Service at DomoSafety – patient data analytics provider. At the company, the expert was managing working strategies and dealing with such technologies as IoT, AI and Machine Learning.
Meet with crypto expert at the conference and discover new non-traditional DLT implementations!
---
Meet new speakers and key news of the conference