APLA blockchain platform to become Platinum Sponsor of Blockchain & Bitcoin Conference Stockholm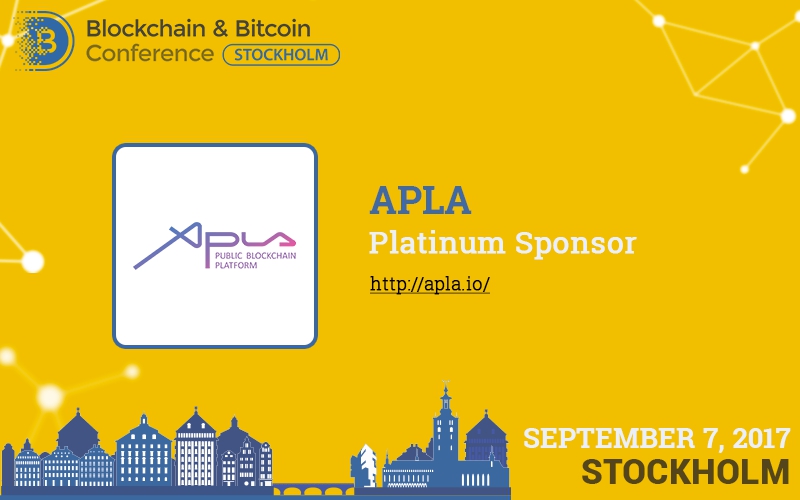 We are announcing the Platinum Sponsor of the international Blockchain & Bitcoin Conference Stockholm – APLA.
APLA is a functional blockchain platform for building digital ecosystems. The company was founded last year and currently offers efficient blockchain solutions for business, government sector, and social organizations.
Advantages of APLA:
the network uses the delegated proof of stake (DPoS) algorithm that ensures the highest level of decentralization and allows securely confirming transactions within 10 seconds;
any owner of account in APLA can open their own digital ecosystem in just one click;
software client Molis allows users to develop blockchain applications quickly and easily. It doesn't require special knowledge;
the design of pages is configured using convenient vidgets;
the ecosystem's software environment allows concluding smart contracts and offers a multi-level mechanism for management of access rights.
In the nearest future, the company will implement parallel multi-threaded processing of transactions coming from different ecosystems, visual interface editor, unified semantic network for development of applications and other useful updates.
Blockchain & Bitcoin Conference Stockholm will take place on September 7. Registration to the event is available at the following link.
Meet new speakers and key news of the conference