Blockchain & Bitcoin perception: presentation of СЕО Safello Frank Schuil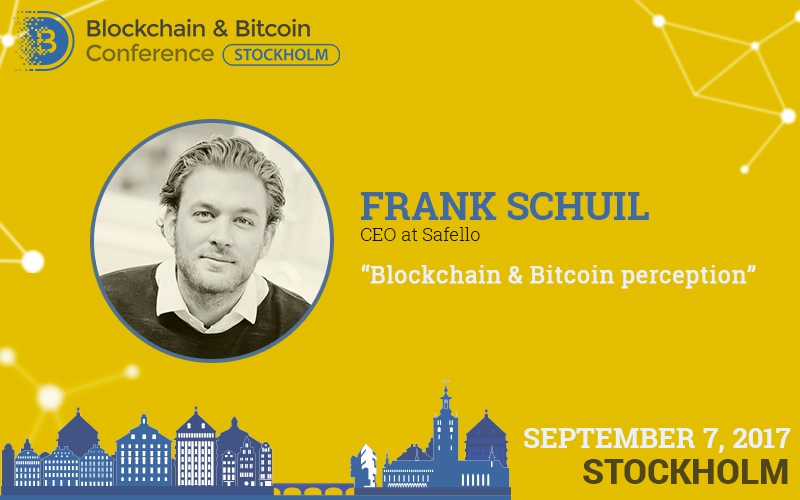 The next speaker we would like to present is Frank Schuil, CEO at Safello.
Safello is a European Bitcoin retailer, aiming to make Bitcoin trading simple and secure. The company headquarters in Stockholm. It has a state registration and complies with anti-money laundering laws (AML).
Safello is leading the cryptocurrency revolution in Europe. The company was founded in 2013 to bring greater compliance and security to the Bitcoin industry. Today citizens of 32 European countries use its services.
The title of presentation by Frank Schuil at Blockchain & Bitcoin Conference Stockholm is "Blockchain & Bitcoin perception".
The audience will hear the story of cryptocurrency/blockchain adoption starting from 2009, when the value of bitcoin in users' minds equaled to zero, to present days, when we begin to understand the wide capabilities of blockchain.
Join the discussion about the future of cryptocurrencies and decentralization!
Subscribe to the news of Blockchain & Bitcoin Conference Stockholm on Facebook and Twitter!
Meet new speakers and key news of the conference