Blockchain for Small and Medium-Sized Businesses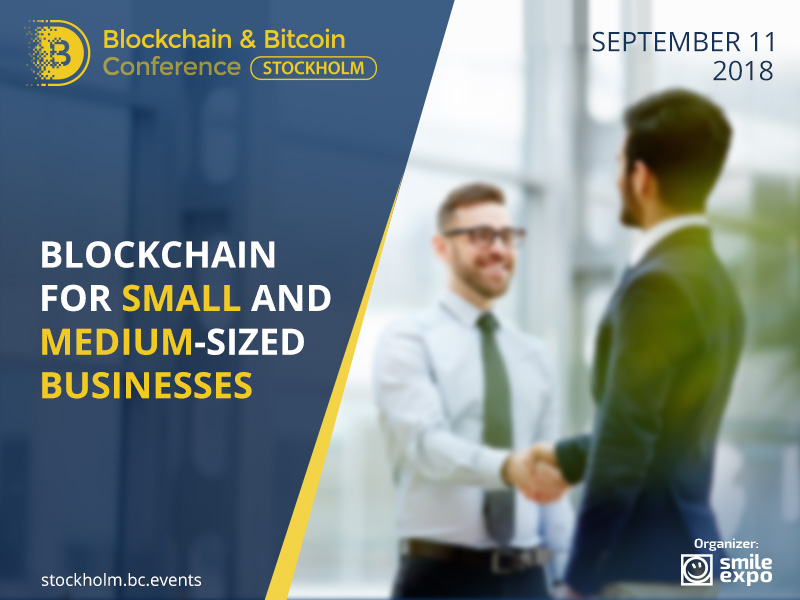 Small businesses usually have to meet bigger difficulties in entering the market than larger ones. Finding capital, processing transactions and enabling various operations may present difficulties, however, it is believed that blockchain can have a positive impact in this case. So, let's look at how DLT can help small businesses to improve their work and present challenges even to large ones.
Is it possible to use DLT for small business and how?
It is not a secret that Big Data plays an important role in the successful business management. With the adoption of DLT by small businesses, they can analyse the data more accurately, securely and fast.
• Transparency and innovative strategies
If to combine DLT and Big Data, small businesses will access it more easily and with the reduced cost. They will be presented with the opportunity to improve transparency and integrate new strategies based on consumers' behaviour tracked in real time.
• High-quality services
Another important element of Big Data on DLT is that it will provide the business with the customers' demands, which will help to develop services and products according to them.
More uses of DLT for small businesses and possible advantages are constantly being explored. In 2016, seven financial organizations have joined forces in order to discover how blockchain can influence SMEs in a positive way.
BNP Paribas Securities Services, Caisse des Dépôts, Euroclear, Euronext, S2iEM, Société Générale and Paris EUROPLACE have agreed to develop the initiative. According to the companies, DLT provides small and medium-sized businesses with better access to gathering capitals through the markets.
Which problems does DLT solve for SMEs?
• Cash flow
One of the biggest problems small businesses face today is the inability to establish an effective cash flow management. DLT, in its turn, is able to improve the cash flow with the help of smart contracts. Self-executing contracts enable automatic payments, so, there is no need to wait several levels of authorizations.
• Reduced cost
As DLT eliminates the middle parties, costs are automatically reduced as well. The direct connection of the service providers and the customers means all payments are taking place directly and no payment is needed for a middleman.
Example of DLT integration into business
One of the ways of business improvement is the understanding of demands and expectations of the audience. It helps to raise the quality of products and services and create a better marketing campaign.
One of the examples is SENNO – a platform based on NEO, which combines DLT with neural networks to analyse customers behaviour and open an access to this data for mall businesses. With the assistance of the platform, companies do not have to create their own infrastructure for conducting such analyses.
This way, SENNO helps to reduce costs for businesses. Moreover, companies do not have to deal with regulations anymore – the platform gathers data according to the GDPR policy.
Blockchain integration into businesses in different industries will be discussed at the Blockchain & Bitcoin Conference Stockholm.
---
Details of the event and registration are available on the official website
Meet new speakers and key news of the conference