Blockchain in energetics and utilities industry: a presentation by a leading IBM engineer Karolina Marzantowicz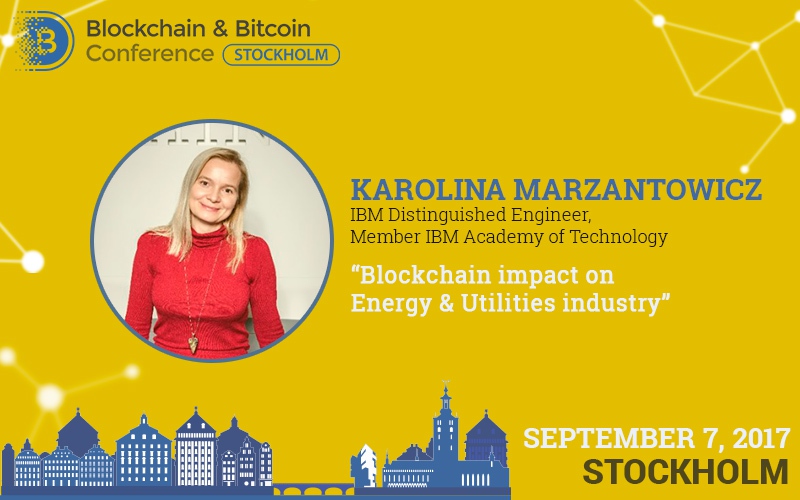 Energetics is one of the main spheres where blockchain technology is used. For instance, the Swedish state corporation Vattenfall cooperated with over 20 European companies to create a blockchain-based electricity-trading platform. They expect that decentralization will allow them to decrease expenses substantially and eliminate intermediaries on the market.
Karolina Marzantowicz, a permanent participant of blockchain conferences, will speak about the use of blockchain in energetics at the Blockchain & Bitcoin Conference.
Karolina Marzantowicz – IBM (Poland) Distinguished Engineer, Member IBM Academy of Technology.
Her presentations always generate great interest among listeners. During a coffee break, lots of people are forming a long queue to consult the speaker.
Karolina Marzantowicz will speak about "Blockchain impact on Energy & Utilities industry" at the conference in Stockholm.
Don't miss an opportunity to talk to the speaker!
►►► Registration
Subscribe to the news of Blockchain & Bitcoin Conference Stockholm on Facebook and Twitter!
Meet new speakers and key news of the conference