Breaking news of world's blockchain community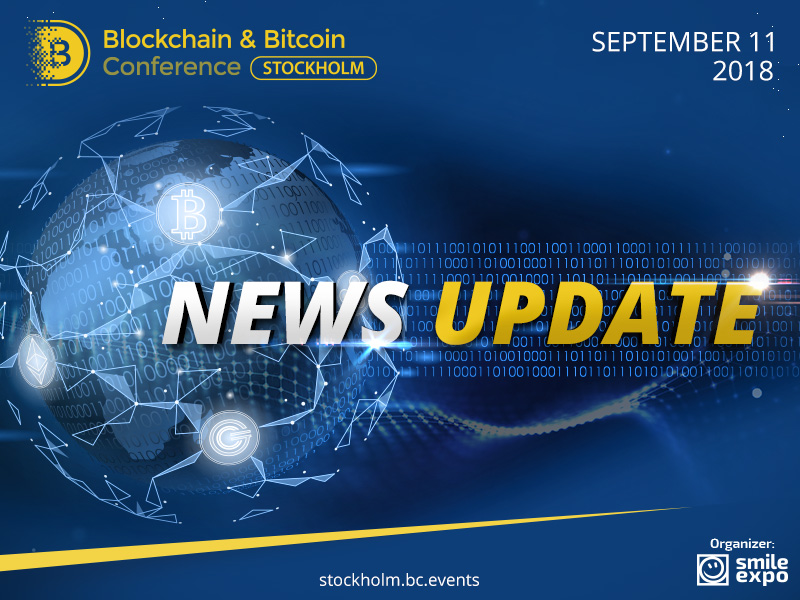 Policymakers and business representatives keep exploring blockchain and cryptocurrencies and looking for new application areas. At the same time, dark side participants are on the alert as well: crypto wallets have become a major purpose of network swindlers.
Blockchain initiative in Spanish Government
Spain has introduced a bill on applying blockchain technology in government control. It was initiated by the members of the ruling party called Partido Popular. Details are still unknown, as the full text of the document is unavailable for reviewing. Currently, the bill is under consideration of other people in government.
Results of Switzerland's first blockchain voting
Meanwhile, Zug (Switzerland) has been integrating eGovernment technologies on blockchain since last year. Several years ago, it tested a voting system based on eID, an electronic identification on blockchain. Citizens of Zug voted for a firework at the Lakeside festival and for the eID application in libraries and paid parking facilities. The Communications Department of Zug stated that there was no technical glitches and everything was okay.
Yandex leaks crypto wallet passwords
In the evening, July 4, Internet users noted that the Yandex search system provided Google Docs and Google Drive files with personal information. It turned out that the service indexed documents with the link access. Therefore, some users could find account numbers, secret ledgers, and even numbers and passwords of cryptocurrency wallets on someone else's Google disks.
There is still no news that such an incident leads to the stealing of money from wallets and accounts. It is only known that documents have stopped displaying in the search results about midnight of July 4 to July 5.
Yandex comments that the service does not index pages, which indexation is prohibited by the website administration in the robots.txt files. According to the company representatives, they contacted their Google colleagues regarding this incident issue.
Viber is going to launch its own cryptocurrency
Rakuten Inc., a Japanese company presenting a popular messenger – Viber, is thinking over launching its own cryptocurrency. It was reported by Djamel Agaoua, CEO at Viber.
An operating name of new virtual coin is Rakuten Coin; it will be based on the existing loyalty program, while the new coin will be backed by the whole Rakuten ecosystem. One expects that Rakuten Coin will allow to make purchases using Viber wallets.
Now, the company is exploring Russia's cryptocurrency legislation in order to develop a legal base for Rakuten Coin. According to Rakuten Inc., Viber is used by 45 million users each month only in Russia.
Ebay enters the list of Bitcoin enthusiasts
The world's largest online auction – ebay – is also taking interest in cryptocurrencies. The company has announced its joining to Enterprise Ethereum Alliance, a consortium engaged in exploring and promoting Ethereum blockchain.
Since February 2018, ebay has been accepting bitcoins as a payment method via its new partner – the Adyen payment system. However, probably, the cryptocurrency and blockchain issue has become more interesting for the company. It has not yet commented on certain reasons for joining Enterprise Ethereum Alliance.
---
Discover how major companies are integrating blockchain today! Attend Blockchain & Bitcoin Conference Stockholm.
Meet new speakers and key news of the conference