Brickblock to tell how to invest in all areas with a single platform easily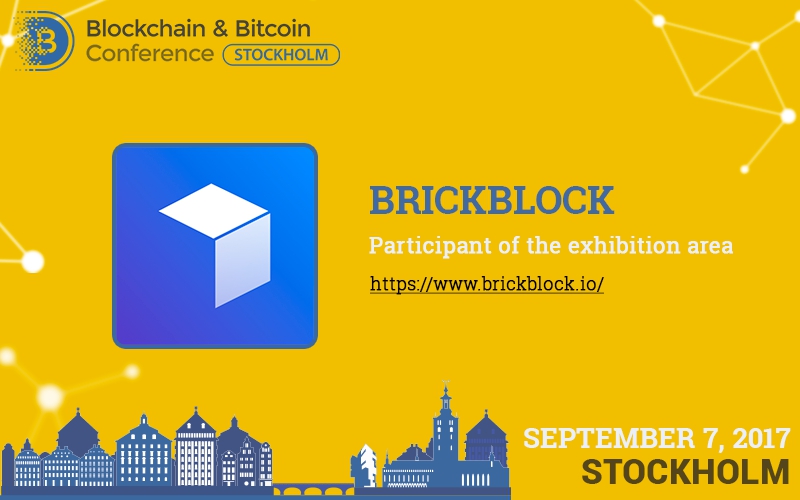 Brickblock is a participant of the Bitcoin Conference Stockholm demo zone. It is a modern blockchain platform for traders, which helps to earn on investments effectively and with minimum expenses.
Using Brickblock, it is possible to make investment in many ways:
investing in real estate;
investing in exchange funds;
investing in trading funds and tokens managing;
via brokerage services: investments in stocks, bonds, securities and precious metals.
The feature of Brickblock is smart contracts that not only reduce default risks, but also provide substantial saving through fees for the provision of guarantees.
The system also applies a new system of passively managed cryptocurrency portfolios. Moreover, it is possible to diversify the portfolio in just a few seconds.
Brickblock users receive all revenues from trading on their Ethereum wallet.
Learn more about the platform's capabilities and ask questions to its developers at the Brickblock booth in the conference demo zone.
Meet new speakers and key news of the conference