Energy Sector with DLT – Catharina Geiselhart, PwC, Will Provide the Analysis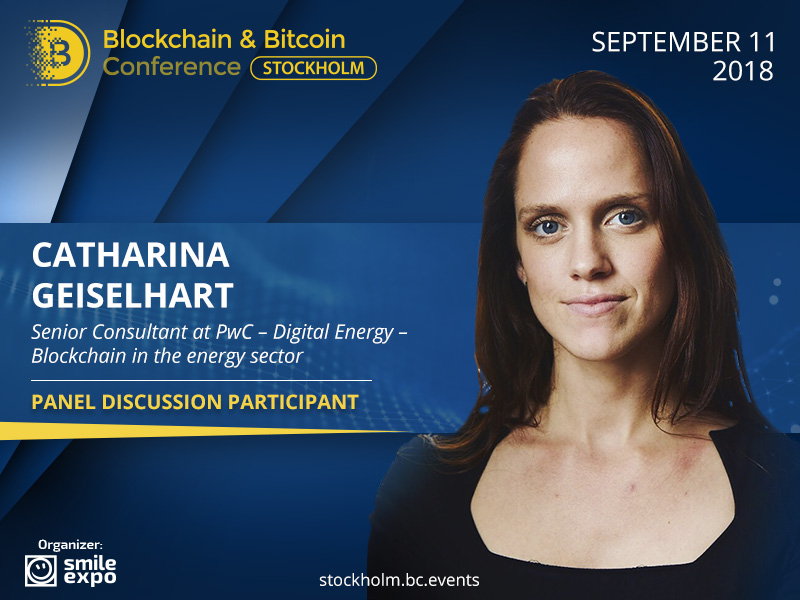 Tokenizing energy market and creating DLT-based energy ecosystem can revolutionize the sphere and create changes in different ways. What advantages will DLT provide to the energy industry?
The topic will be discussed at the Blockchain & Bitcoin Conference Stockholm. Digital Energy Senior Consultant at PwC Catharina Geiselhart will take part in the panel discussion "Blockchain in the energy sector" analysing the issue together with other speakers.
Main points:
• potential influence of DLT on the power sector;
• new possibilities DLT may provide for energy customers and energy producers.
Catharina Geiselhart is an expert in energy sector and DLT's potential influence on it. She is involved into the projects aiming at digitalising energy sector and dealing with decentralized power systems and renewable resources.
The expert has extensive experience in the energy sector working on energy efficiency projects with new technologies.
Use an opportunity to meet with the speaker and discover blockchain for energy at the conference!
---
Meet new speakers and key news of the conference