Fortum venture development analyst to talk about blockchain in energy sector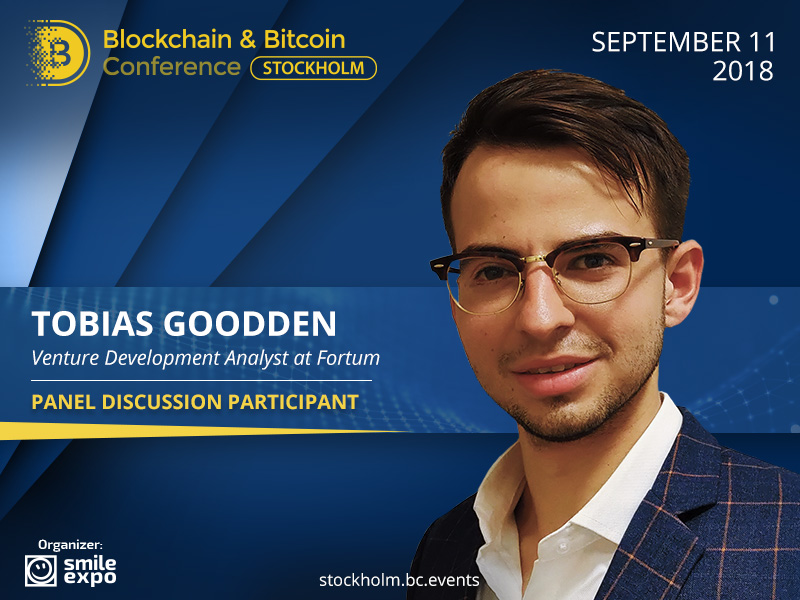 The research center Bloomberg New Energy Finance predicted that by 2040, the world will invest in green energy about $9 trillion. According to experts, some of this money will go to the development of a blockchain system designed to automate processes and bring them to the retail electricity suppliers market.
But what prospects does blockchain system have now?
Tobias Goodden, a venture development analyst at Fortum, will discuss the use of blockchain technology in the energy sector within the panel discussion as part of Blockchain & Bitcoin Conference Stockholm.
The speaker represents Fortum Corporation, an adept of the green energy sector specializing in the Nordic countries and the Baltics, Poland, Russia and India. Fortum manages power plants, including cogeneration plants, and also produces and sells electricity.
During his career, Tobias managed to involve Fortum in several experimental projects based on blockchain. One of the results of such work is cooperation with the Oslo2Rome project, which demonstrated the ability of blockchain technology to facilitate charging of electric vehicles, significantly reducing the company's expenses.
Listen to Tobias and other speakers during the panel discussion on September 11, 2018 in Berns Salonger.
Meet new speakers and key news of the conference