French startup DomRaider is an exhibitor and Lanyard Sponsor of Blockchain & Bitcoin Conference Stockholm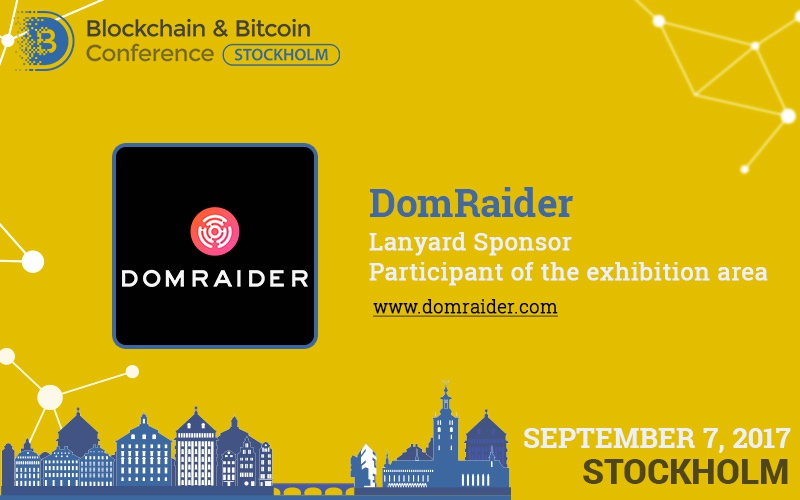 Blockchain & Bitcoin Conference Stockholm, that will take place in the capital of Sweden, offers not only speakers' presentations but also demonstration of advanced hardware and innovative software solutions based on blockchain. DomRaider, a startup from France that helps to use domain names efficiently, is a participant of the exhibition area. The company has also become a Lanyard Sponsor of the conference.
DomRaider team has developed a fast algorithm to search for expired domain names and auction them. The algorithm embraces 27 extensions (.com, .net, .eu, etc.).
The core part of DomRaider's code comprises a system of blockchain-based auctions. Developers are planning to create an open-source algorithm for auctioneers, bidders, etc. Delivery services, appraisal experts, mobile app developers, and others will also have a possibility to make use of it.
On September 12, the project's ICO will start with plans to raise funds for project promotion. However, during the pre-sale, the company has already obtained a great amount of investments to continue operation.
Meet new speakers and key news of the conference