Guests of Blockchain & Bitcoin Conference Stockholm will see Cointed Bitcoin ATMs and a farm for ecofriendly mining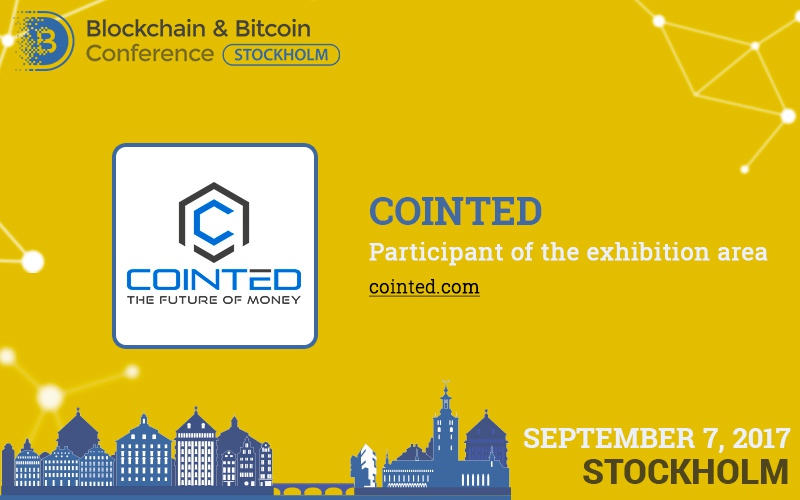 Cryptocurrency operator Cointed, known as the fastest growing in the world, will participate in Blockchain & Bitcoin Conference Stockholm. At the event, the company will present their mining hardware, Bitcoin ATMs, and software that enables accepting payments in virtual currencies (PayCo).
Cointed's main office is located in Austria. The company was founded by Wolfgang Thaler and Christopher Rieder in 2015, and in the first year of operation the online portal brought them thousands of satisfied customers.
Real space achievement are also impressive: the company has become a leader in terms of installed Bitcoin ATMs in 2017. Now Cointed is setting an ambitious goal to become the major crypto developer and operator of Bitcoin ATMs in Europe and is steadily heading towards its realization.
Cointed's exhibits at Blockchain & Bitcoin Conference Stockholm
Bitcoin ATM. There are 32 company's terminals in big cities of Austria (including the capital Vienna). Some of them work 24/7.
Sustainable mining. Cointed offers mining hardware that uses ecofriendly power: it uses the energy generated by hydroelectric dams.
PayCo payment system. The solution allows paying for products and services using cryptocurrencies. PayCo is a cheaper and more convenient payment service than credit card payments.
Cointed at Blockchain & Bitcoin Conference
Guests of the exhibition will have a possibility to talk to representatives of Cointed and learn at first hand how the company managed to make such an impressive start. Moreover, every attendee will have a chance to get acquainted with company's hardware and software in detail.
Subscribe to the news to be the first to learn about conference speakers and exhibitors!
Meet new speakers and key news of the conference