How Are Token Sales Regulated? Tanja Bivic Plankar, President of Blockchain Alliance Europe, Will Answer the Question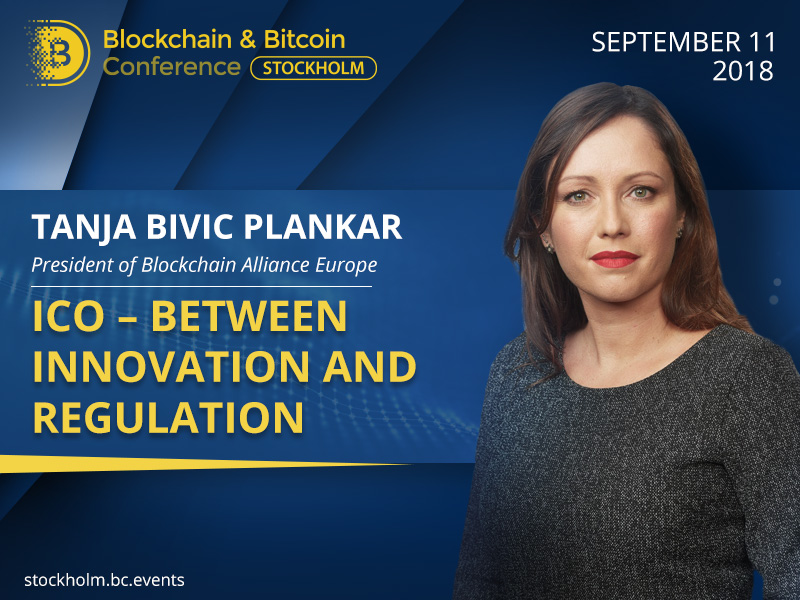 Token sales see different changes: ICOs start to be conducted within various industries and governments announce new regulatory frameworks. What is the general situation now and is there a co-dependence between ICO rules and new projects?
The questions will be answered at the Blockchain & Bitcoin Conference Stockholm. Tanja Bivic Plankar, President of Blockchain Alliance Europe, will elaborate on the issue.
Tanja Bivic Plankar is an initial coin offerings expert. Currently, she is the participant of the Regional Blockchain Community and PR Consultant for DLT at Netis Group.
The speaker is a President at the Blockchain Alliance Europe – an organization aiming at promoting DLT and facilitating its broad implementation. The company helps decentralized businesses to enlarge and find cooperation. It also organizes events and learning courses to educate the public about the technology.
Before joining the crypto sphere, Tanja has worked as a television broadcaster for 12 years. She also has expertise in marketing and conducting campaigns related to social media. Crypto specialist is a welcomed speaker at many conferences where she shares her knowledge ad contributes to discussion about DLT's potential in Slovenia.
Interact with the speaker and discover how token sales are regulated worldwide at the conference!
---
Meet new speakers and key news of the conference