How Can Blockchain Improve Energy Sector? Answer from Developer at Vattenfall Amira El-Bidawi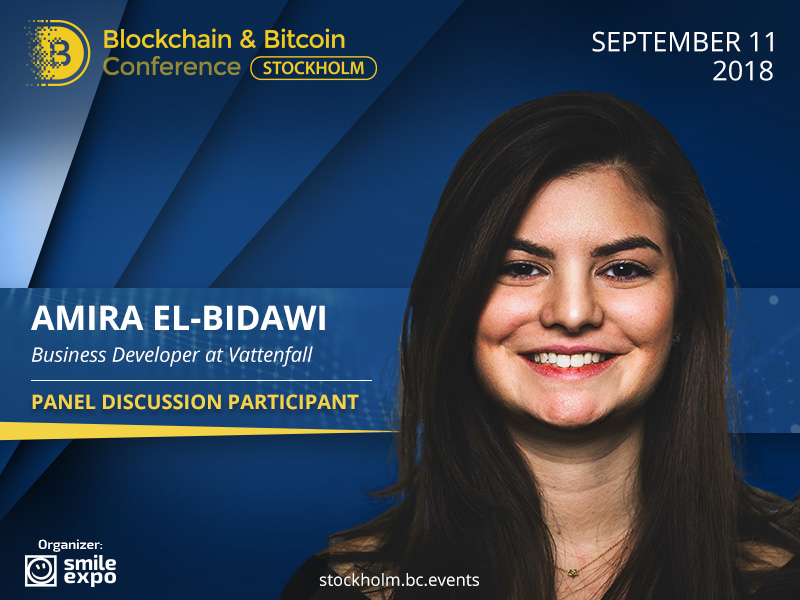 It is expected that Blockchain may help the energy sector to make the work more efficient and make the costs lower. How is DLT able to increase the energy industry's work quality and how to integrate it into the sector?
The questions will be answered at the Blockchain & Bitcoin Conference Stockholm. Developer at Vattenfall Amira El-Bidawi will become a participant of the panel discussion and will analyse the technology's impact on energy industry together with other crypto specialists.
Amira El-Bidawi is the energy market expert. She has worked at Vattenfall as the strategy manager for 2 years. Currently, she continues working there as a developer.
Vattenfall is a Swedish power company owned by the government. It is one of the largest European energy provider, and it has already tested potential DLT applications in 2017. Joining forces with 22 other energy companies, it has created a P2P trading space with the aim to reduce energy costs.
At the company, the expert is working with digitalization, Vattenfall and KTH cooperation, and new solutions development. She is also in charge of the «Framtidens energi» project which is aimed at creating new solutions for developed energy sector in Sweden.
The specialist has also worked as the business development engineer and project coordinator at KIC InnoEnergy.
Interact with the speaker at the conference and learn how to improve the energy sector with blockchain!
---
Meet new speakers and key news of the conference