How Do Elections Work on Blockchain?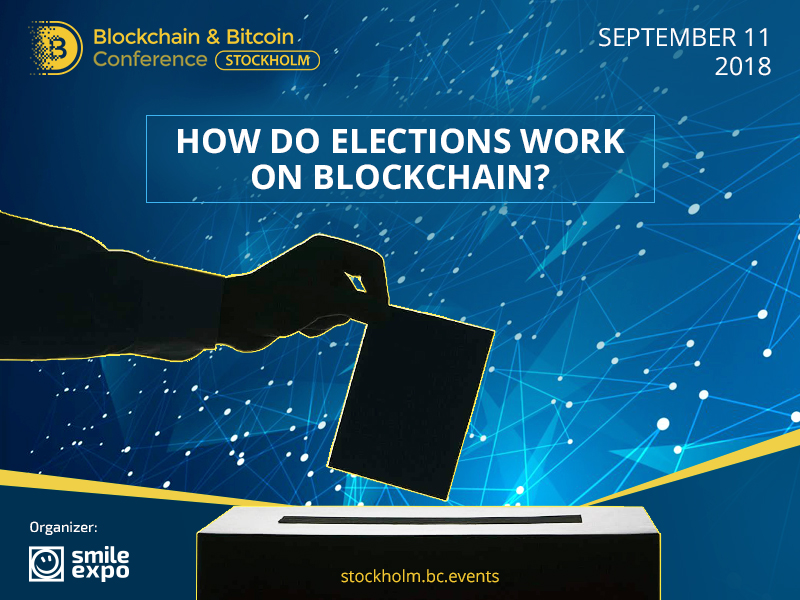 Elections are a complicated process which may not always be completely transparent. What happens if decentralized technologies are implemented into such part of the government system as voting? Let's discover how DLT and elections work together.
How does it work?
Using decentralized technology, votes can be casted as transactions, and blockchain keeps track of the tallies of the votes. It gives everyone a possibility to count votes, so there are no confusions with the final count. It is also easy to check votes and make sure nothing was changed, taken out, or added. Voters can follow their own votes as well to see that they were securely put into the online ballot box.
It is possible to switch votes before the election closes. To complete the process, users just need their ID.
Main advantages
With the Blockchain, information is stored in a decentralized way, meaning that the database is no longer controlled by the single organization. It makes elections transparent and fair as no falsifications can be involved.
Decentralization of the system also makes data highly secured and protected against hackers' attacks.
Moreover, if the elections become more trustworthy and secure, the voter turnout is likely to increase. More participating voters are to be expected also because online voting is very convenient and does not require a lot of time. People can also vote easily with any device from anywhere in the world.
Online Blockchain voting also reduces the cost of the process. There is no need in printing the ballots or spending money on place organization and finding poll watchers ant more.
Possible integration problems
The implementation of the decentralized technology into the government process can meet certain difficulties. It is possible that those who want to maintain status quo will resist such an integration. The resistance may also come from the countries with high level of corruption as blockchain seeks to eliminate this kind of phenomenon.
Examples
According to Nasdaq, DLT is already implemented into the shareholder voting process in Estonia. Iceland and Denmark are successfully using the technology in their elections as well.
Sierra Leone
This year, it has also become known that Sierra Leone had implemented the decentralized technology in its presidential elections which had been completely powered by it. However, after the spread of the rumours, government officials had denied the fact and clarified that the technology had only been used to a limited extent.
Sierra Leone's national electoral commission (NEC) stated that blockchain had not been used to tally the votes. DLT was utilized as an additional process to show how it is possible to conduct elections with it.
Platforms for decentralized elections
Also, there is a growing number of blockchain-based platform created for elections. For example, one of the most popular ones is FollowMyVote. The network offers a solution which seeks to make voting in the US transparent and secure.
Another platform which uses DLT for elections process is Polys. It aims at helping governments to make elections more efficient.
As for possible future uses, Joe Kiniry, the CEO of Free and Fair, says, "We are going to see the deployment in America of a blockchain-based voting system, in some jurisdiction or another."
Is it worth it in the end?
Blockchain implementation into the voting process has a lot of advantages as DLT can make the elections fair and transparent. With the technology, the process easily wins trust of the country's citizens and provides them an opportunity to control elections themselves. This is what makes the democracy real.
Blockchain technology and its other possible integrations will be discussed by crypto experts at the Blockchain & Bitcoin Conference Stockholm. Don't miss a chance to meet leading specialists in the sphere and learn more about the technology at the event!
---
Meet new speakers and key news of the conference