How to Create Your Own Cryptocurrency? Developing and Launching a Coin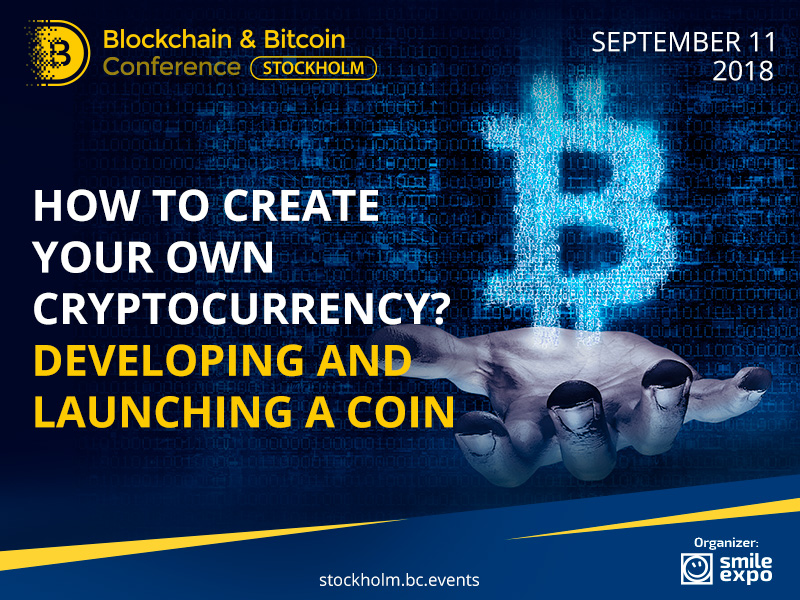 Cryptocurrencies are widely used for making payments and getting profits today. By August 29, 2018, CoinMarketCap points already 1901 digital coins, and they still keep being launched. Let's discover how to launch a new crypto and make it stand out from the already existing ones.
Reasons for creating cryptocurrency
Before starting developing a new cryptocurrency, it is necessary to define the aims for future coin – the way of its creation depends on its goals. If the coin is needed for a specific project or community, a separate blockchain is not required. In this case, Ethereum platform's template, its smart contracts and ERC-20 token standard are enough for the coin's integration into any project – it will only be needed to change the basic information in the standard token's code.
In case the new coin is needed for operation of the complicated project, which requires more than just making transactions, there is a point in creating crypto on a separate blockchain. For this aim, it is better to cooperate with the development team.
How to create cryptocurrency?
Depending on the aims and the level of technological skills and experience, it is possible to choose among different ways of the coin's development.
Creating token on ETH
To create a token on the base of Ethereum, you will need to use its ERC-20 standard for smart contracts – it will enable the basic functions and possibilities for the coin, such as its exchange on trading platforms.
First, you will need to use the standard token code – it is available on the official ETH website. There, you can choose between codes for the simplest minimum viable token and full coin. Then, the code should be copied into the development environment Remix - Solidity IDE, where you can work with it.
You can change the token's name, ticker symbol and the general amount of tokens. After that, the ready code should be published on blockchain as a smart contract. It is done via the Ethereum Wallet.
There, you can deploy a new contract and pay for the coin's appearance on blockchain. Your own wallet's address will make you the creator of the coin.
The last step is to choose the contract from the code, fill in the information about your token, set the amount of fees for making transactions and send token.
Creating a fork
Launching fork is more complicated and requires certain technological knowledge. First, you can check ready crypto projects done with the hashing algorithm SHA-256. Then, it is possible to download the files and work with them, changing the coin's name, network addresses and settings. There, you can also change the algorithm for generating new coins, mining rewards and any other settings.
Using a service
For those who are not sure in their technological abilities, it is possible to create a cryptocurrency with the development team, using special services.
For example, if you want to launch your own altcoin, the platform CryptoLife will do it for you. For the service, it will charge a minimum of 0.25 BTC – it can be more if you decide to use the additional options.
How to make cryptocurrency secure?
While creating your own crypto, think about the transparency and security level. The basic thing to do at the stage of development is to generate the special user keys which will help to secure transactions. The first byte of public key can be set in the code as a symbol or a number.
How to make cryptocurrency popular?
To promote your new coin, you will need a well-thought marketing campaign and strategies prepared in advance which will make investors choose your crypto among the other existing ones.
First, even before the coin's creation, it is crucial to analyse the advantages of successful currencies. Having done that, you can work on their improvement, making your coin even more useful and profitable.
Apart from, analysing the needs of investors and possible risks is important as well. it will help you to create strategies for further coin's development and have a business plan ready.
Then, after your coin is launched, present your project, clearly defining its aims, innovative possibilities and problems it will solve. Actively participate in crypto campaigns and build relationships with your target audience by establishing the social media presence.
Creation of a new cryptocurrency is not as complicated as it seems at the first glance. The most important in coin's development process is to give it unique features and possibilities. They can help to attract users and investors, while marketing campaign after the launch should promote a new currency and assist in its further improvements.
Cryptocurrencies and blockchain will be discussed in more details at the Blockchain & Bitcoin Conference Stockholm.
---
Information about the event and registration – on the official website of the conference
Meet new speakers and key news of the conference