How will blockchain change the property market? Presentation of Merete Salmeling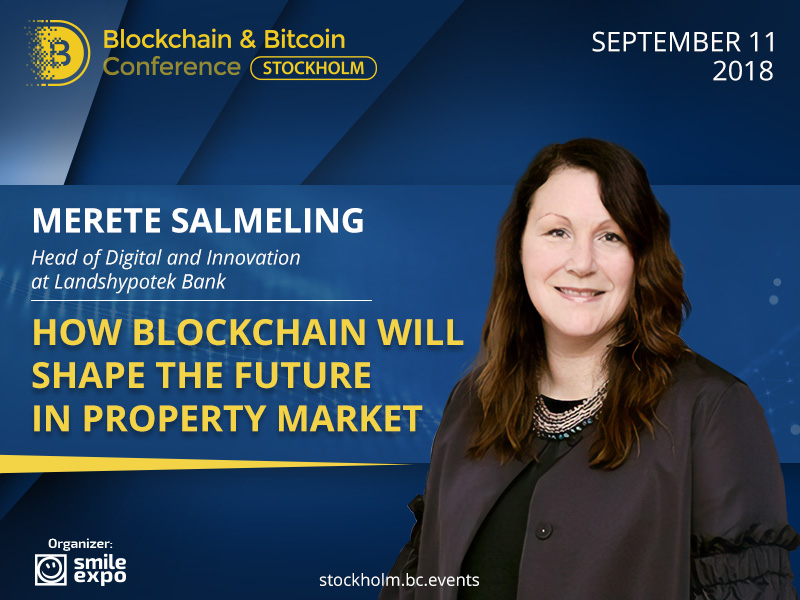 Head of Digital and Innovation at Landshypotek Bank Merete Salmeling will make a presentation at Blockchain & Bitcoin Conference Stockholm. The speaker will discuss how to use smart contracts in real property trade.
Merete Salmeling has 15 years of experience in banking and digital business development. She has been implementing several new business areas within this field. One of her specialties is to design digital business processes and services together with customers. Merete has also knowledge and experience in areas like applying blockchain to add business value.
Currently, Merete Salmeling manages a team that is responsible for the implementation of new digital business processes and services, including the Innovation project within Company Landshypotek Bank.
Merete Salmeling will present the first pilot project in Sweden that will help to model a property purchase using blockchain and smart contract technology. The purpose of the project is to enable digital property purchases transactions. The goal of the pilot is therefore to evaluate the technology from a legal, business and IT perspective.
You will be able to listen to the presentation of Merete Salmeling titled "How Blockchain will shape the future in property market" at Blockchain & Bitcoin Conference Stockholm. The event will take place on September 11.
---
Register and buy a ticket at a special price ►►►
Meet new speakers and key news of the conference