ICO in Sweden: How Is It Regulated?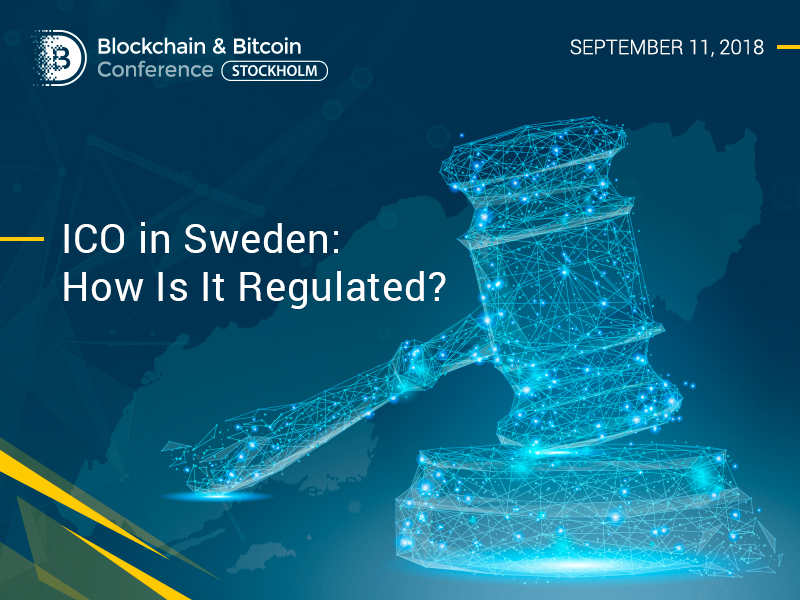 ICOs are the innovative way to raise capital and a great opportunity for startups to develop. This kind of crowdfunding falls under various regulations in different countries. Let's discover how initial coin offerings are treated in Sweden.
General framework
In general, Sweden is the welcoming country for fundraising through ICOs. Although the warning about ICO's potential dangers has been issued, there is no ban on companies conducting token sales.
Sweden is one of the leading countries in the Bitcoin market. The country has a lot of knowledge about cryptocurrencies at the very high level, says Claire Ingram Bogusz, a researcher at Stockholm School of Economics. Also, digital competence in the Fintech space is very well-developed and stands above the ones in other financial centres.
According to Bogusz, crypto market in Sweden is growing so fast because of very friendly regulations for conducting initial coin offerings and participating in digital coins mining.
Currently, ICOs in Sweden are described as investment products which can be traded. Digital currencies are not treated as currencies but rather as assets.
Swedes are warned about the risks
In November 2017, Sweden's Financial Supervisory Authority (FSA) has made a warning about the risks of conducting and participating in ICOs. In the statement, FSA defines ICOs as a term for issuing new tokens or other forms of digital access with the crypto basis. The authority especially emphasized five aspects to pay attention at.
1. No rights
As most of the initial coin offerings are not under regulations and are not supervised by authorities, there is not enough consumer protection established.
2. Absent market value
According to FSA, the price of a digital asset does not necessarily correspond with the true market value.
3. Access to secondary market is not ensured
No one is required to buy the digital asset back after its first distribution.
4. Information provision is not obligatory
The ICO issuer is not obliged to provide the information about token sale, therefore investors will not necessarily be informed about the funded project's status.
5. Possible investment frauds
There could be a lot of scams, and as projects don't have to provide all the necessary information, they may launch ICOs just to get money, and not to develop a certain concept.
Swedish ICO scam
Despite the warning, scams still manage to get investments. In February this year, it has been announced that at the first glance attractive Swedish project turned out to be a scam.
The platform Starflow was said to be the company bringing smart property to economy. It looked legitimate from almost all the sides: developed website, outlined platform's plans, white paper. StarCoin was described as a loyalty token. However, it is just another fake influencer crypto coin.
Trusted ICO in Sweden
Starflow's case is more exclusive than a common standard for Sweden. The country does not have a big number of companies conducting ICOs, however, those who do so, are the trusted ones.
For instance, big news hit Swedish websites in March 2018 as MindArk – a software and gaming company – has launched its ICO. The company is present at the market for 20 years already.
The aim of that crowdfunding was to enforce development of the world's first Intellectual Property Engine (IPX) for dealing with reusable IP. The company issued 125 million DeepTokens with 25 million from them as a capital buffer.
---
Meet new speakers and key news of the conference