Loans Secured by Crypto Assets – CoinLoan Will Exhibit Its Innovative Solutions at the Conference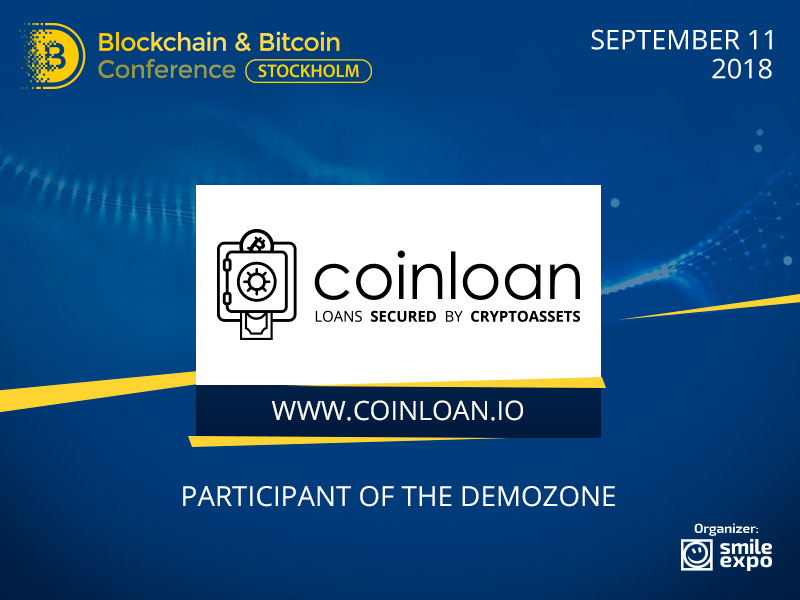 Lending system has several complications, especially when it comes to the still-existing border between fiat and virtual money. In the need of fiat, selling virtual money was the only solution but this way, revenue is lost, and additional costs appear. The platform CoinLoan has approached the issue differently.
At the Blockchain & Bitcoin Conference Stockholm, the DLT-based platform CoinLoan will participate in the demozone, where it will exhibit its innovative solutions for financial sphere.
CoinLoan is a new project which unites standard lending system with the DLT. The aim of the platform – to offer benefits for both money lenders and borrowers. The company is enabling that by providing users with possibility to get money in any currency backed by crypto assets.
The company's system works automatically – loans are issued without the need to make verification and to follow numerous formalities existing in the standard banking system, which helps user to receive money fast.
The other advantage of the system is its flexibility – borrowers and lenders can change places without any problems. Using the system, lenders are able to issue loans without any limits and be sure that they will get full repayment, including the interest without any delays. Moreover, the loan can be given in any available currency and from any point in the world.
As for the borrowers, they get benefits from CoinLoan as well – they don't need to sell crypto assets to receive money, as well as there is no need in worrying about the time. Apart from that, borrowers don't have to prove their payment capacities and provide the credit history.
Meet the team of the company at the event and find out more about the unique lending system!
---
Meet new speakers and key news of the conference