Moderator of the conference: Marco Torregrossa, former policy officer in the EU Commission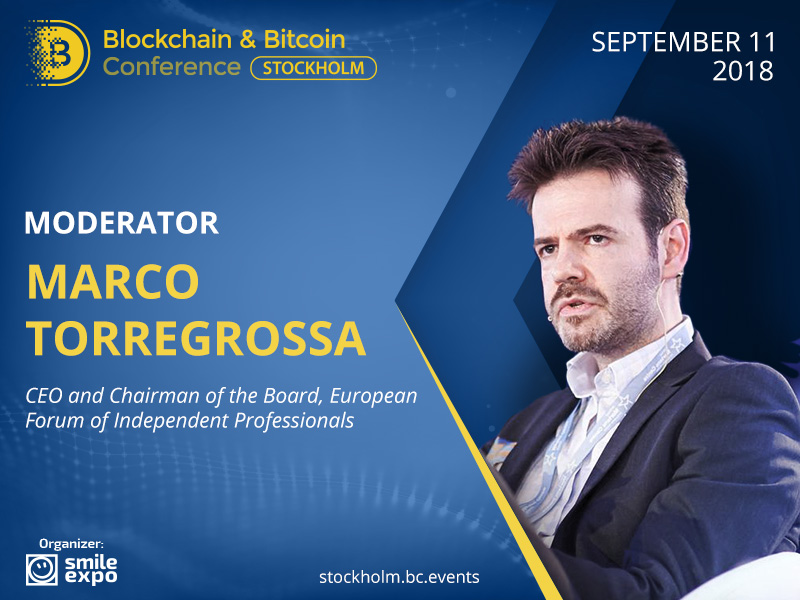 A moderator of Blockchain & Bitcoin Conference Stockholm on September 11 will be Marco Torregrossa, a former policy officer in the EU Commission, an employment lawyer, and a blockchain evangelist.
Marco Torregrossa popularizes the freelance revolution concept. He is the head of the Euro Freelancers Organization; is known as Secretary General at the European Forum of Independent Professionals, a European association advocating for policy, business and society to become more conducive to the self-employed way of working. Besides, he coordinates the activity of Freelancers Europe.
Over six years, he has been working as COO for European Sharing Economy Coalition.
Marco Torregrossa is the author of articles dedicated to technologies, entrepreneurship, and freelance. He regularly speaks at technological and business conferences. Keynote speaker at TEDxMoscow 2015 and TEDxLeuven 2014.
---
Register to Blockchain & Bitcoin Conference Stockholm
Meet new speakers and key news of the conference