Most ingenious altcoins in the world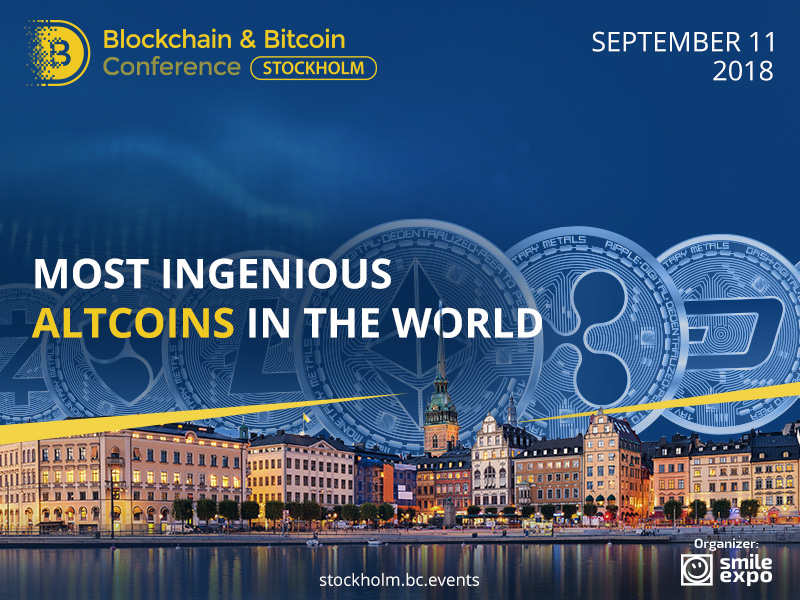 In the late 2017, there were little more than 1,000 cryptocurrencies in the world (according to coinmarketcap), and now their number is growing day by day. Some disappear as fast as they emerge, even not memorized. However, it is impossible to leave these original altcoins unnoticed!
PutinCoin and PutinClassic
The use of surnames of famous peoples in the names of cryptocurrencies is popular and attracts attention. No wonder PutinCoin has gained some popularity. Although it was supposed to be a joke, the market capitalization of this altcoin is $2.5 million. Souvenir PutinClassic is quite a different story – it is hardly used.
TrumpCoin
The altcoin was designed as a part of Donald Trump's presidential election campaign. The market capitalization of this cryptocurrency is $3.1 million. One TrumpCoin costs 48 cents. Originally, the cryptocurrency was invented to be used for political purposes and communication with media.
BitCoen
It is considered the most Jewish cryptocurrency in the world that was named after a priest class in Judaism. Compared to the two previous altcoins, this coin is rather serious and provoked lots of discussions in the press some time ago. BitCoen fully adheres to the Jewish laws, as 10% of incomes goes to the development of national communities.
MonaCoin
An altcoin based on a popular Japanese cat meme. MonaCoin appeared in 2013 just like the joke with the cat mascot. The market capitalization of the old-school cryptocurrency is $1 million.
Dogecoin
Another quite functional altcoin based on a meme that also has a relation to Japan (the hero of the meme is a Japanese Shiba Inu dog). The cryptocurrency has a positive image, as it is mainly used for charity and to pay tips.
Pepe Cash
The image of the famous hero of the Internet comics Pepe was tokenized for the sake of fans. Pepe Cash is built on the Bitcoin blockchain. It is intended to circulate in the small community of Pepe fans, who use the currency to pay for unique cards with the funny Frog.
Sexcoin and Titcoin
These altcoins were created to pay for adult entertainment and goods, starting from 18+ toys to adult services. Developed in 2013, Sexcoin was intended to replace fiat money in the sex industry. Sexcoin is a relatively stable token, but adult service providers do not hurry to accept it, giving preference to traditional currencies. Titcoin enjoys even less popularity and was created for an analogous purpose.
Fuck Token
No, this altcoin is not connected with the thing you might be thinking about. Although its authors hide behind a mask of anonymity, Fuck Token has a simple and innocent mission: to show appreciation on social media. The cryptocurrency was developed based on Ethereum and raised $30,000 through an ICO.
Jesus Coin
Heavenly cryptocurrency for genuine Christians. Moslems are forbidden to buy these tokens. According to the token sale rules, you should read the Bible before making a purchase. Interestingly, Jesus and Judas Iscariot are listed as members of the team.
UFO Coin
A token that could be used for interplanetary trading if the latter existed. The mysterious name reflects the goals of creators, namely, to finance innovative projects, support the study of the UFO, and highlight it in the press. The distinctive feature of UFO Coin is Neoscrypt that creates additional protection.
Bulbacoin
Altcoin that has not become the first national cryptocurrency in Belarus. From this perspective, the Taler cryptocurrency was the first. As for Bulbacoin, it can be viewed as an experiment. Developers call this cryptocurrency truly national.
Useless Ethereum Token
The world's most honest ICO project does not give neither guarantees nor promises. It was launched to show how popular initial coin offerings are now. People are ready to invest in almost any project, let it be even a bubble. Indeed, Useless Ethereum Token managed to raise $150,000 confirming the suggested hypothesis.
PotCoin
The token was developed for trading in the legal cannabis market. Capitalization of this altcoin is $77.8 million. It is rather popular, although not often used as intended. Well, the legal cannabis market is not that big.
KYLIX
The altcoin is backed by Portuguese wine. Authors explain that the cryptocurrency name signifies a measure equal to one wineglass. KYLIX can be used to pay for wine and excursions at wineries.
---
And, needless to say, that is not the full list. What kind of altcoins would you create if you had such an opportunity?
Meet new speakers and key news of the conference