Natalia Tokar: How to invest in blockchain projects in the oversaturated market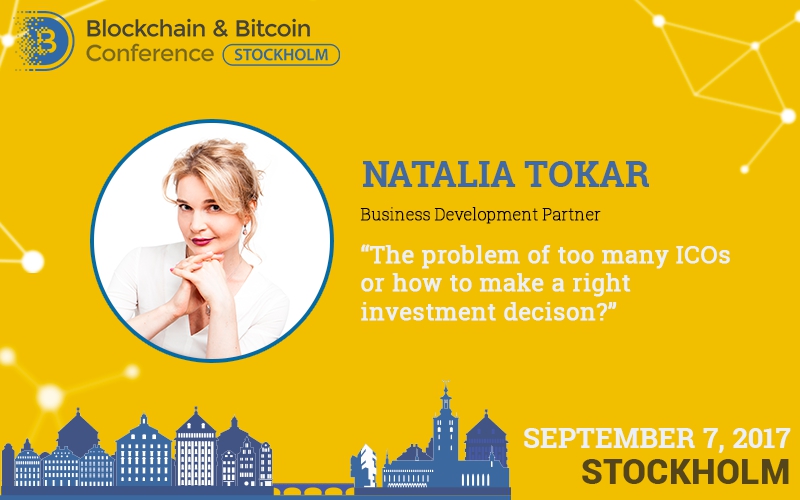 Natalia Tokar, a business consultant that specializes in attracting investments in the crypto community, will speak at Blockchain & Bitcoin Conference Stockholm.
She will analyze the issue of the ICO boom in the market and explain how to avoid risks when investing in new projects.
The following topics will be highlighted:
does every blockchain project need a coin?
what are the criteria of a valid ICO?
who can help to make an investment decision?
what will the market do with so many coins?
main investment risks and how to avoid them.
Natalia Tokar is an expert in international sales and negotiations. Over the last 6 years, she has been working with a number of major financial projects in Germany, France, England, USA, Russia, UAE, Seychelles, and the Caribbean, and has achieved considerable progress in expanding investor relations with crypto communities.
Register to Blockchain & Bitcoin Conference Stockholm and learn about the latest development trends in the world of cryptocurrencies and blockchain projects.
Meet new speakers and key news of the conference