New Solutions for Music Industry – Utopia Music Will Become a Silver Sponsor of the Conference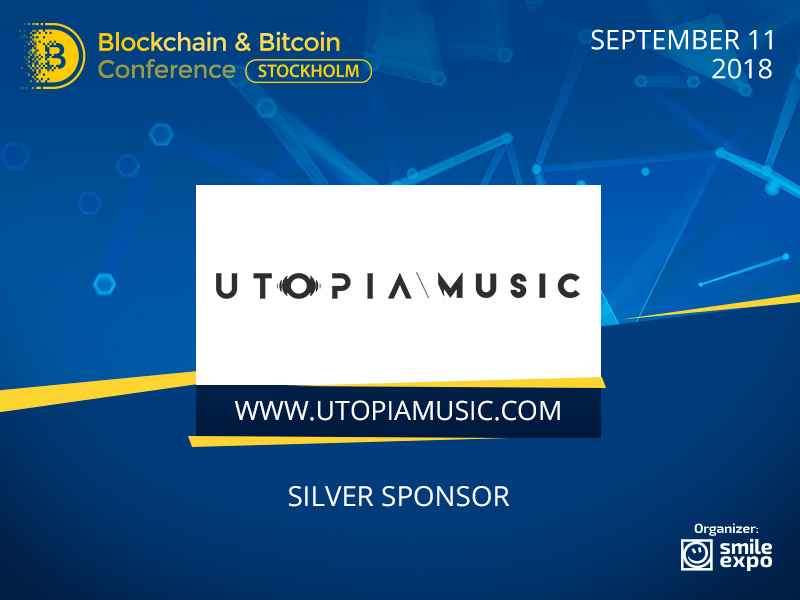 Participants of the traditional music industry may face such difficulties as the inefficient payment system, lack of transparency and borders for entering the sphere. The innovative music ecosystem Utopia Music provides DLT-based solutions for these problems.
At the Blockchain & Bitcoin Conference Stockholm, the revolutionary DLT-based platform Utopia Music will become a silver sponsor.
Utopia Music creates platforms for various artists and brands working in the music industry. The aim of the organization – to help talented creators enter the entertainment sphere, and to provide assistance with their art making.
The company works on improvement of five music industry's elements. It provides necessary tools for art production, distribution, management, marketing as well as the operational systems.
With the AI-powered and DLT-based Utopia Open Platform, it is possible to establish connections with music world participants, conduct fast payments and get high-quality analytics.
Among the other solutions – the app Nightopia which connects artists and DJs with clubs and party managers, making both sides benefit. This way, club owners can invite talented performers, while club goers get experiences they want.
Meet with the Utopia Music's representatives at the conference and join the music industry revolution!
---
Meet new speakers and key news of the conference