Oleg Chernyahovsky: how blockchain and trading can be combined and change each other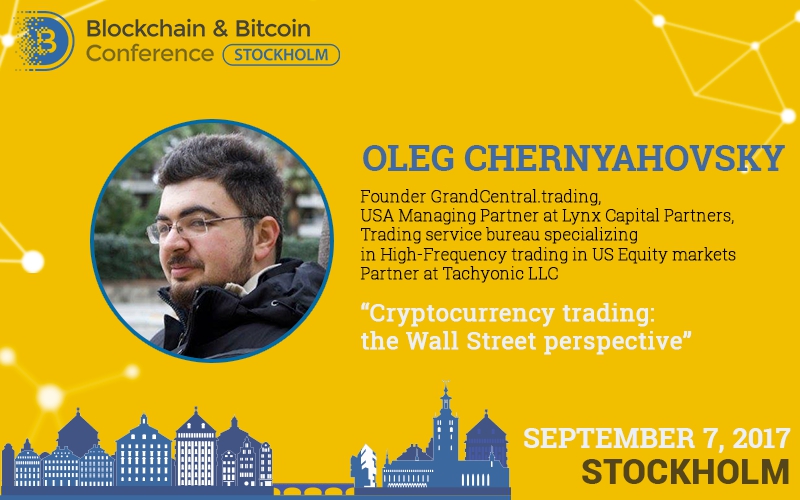 Founder of GrandCentral.trading (the USA), managing partner of Lynx Capital Partners trading company Oleg Chernyahovsky (Oleg Che) will be one of the speakers of Blockchain & Bitcoin Conference Stockholm.
The expert will speak about cryptocurrency and traditional exchange trade: how new technologies and trading can influence each other.
Being a developer of solutions for professional trading, Oleg Che has been integrating the distributed ledger technology in new-generation exchange programs for several years. Lynx Capital Partners is positioned as a private trading software developer that uses the most advanced technologies, including blockchain. GrandCentral.trading offers solutions for cryptocurrency liquidity problems via exchange trading.
Oleg Chernyahovsky notes that cryptocurrency market capitalization has been rapidly growing. However, its prospects mainly depend on how accessible digital currency will be in the future. In his presentation, speaker speculates how rich experience of traditional stock exchange trading and innovations brought by blockchain can be combined and change the whole crypto-asset infrastructure.
Subscribe to the news not to miss the announcements of new presentations!
Meet new speakers and key news of the conference