Professor of Economics from Harvard predicted Bitcoin fall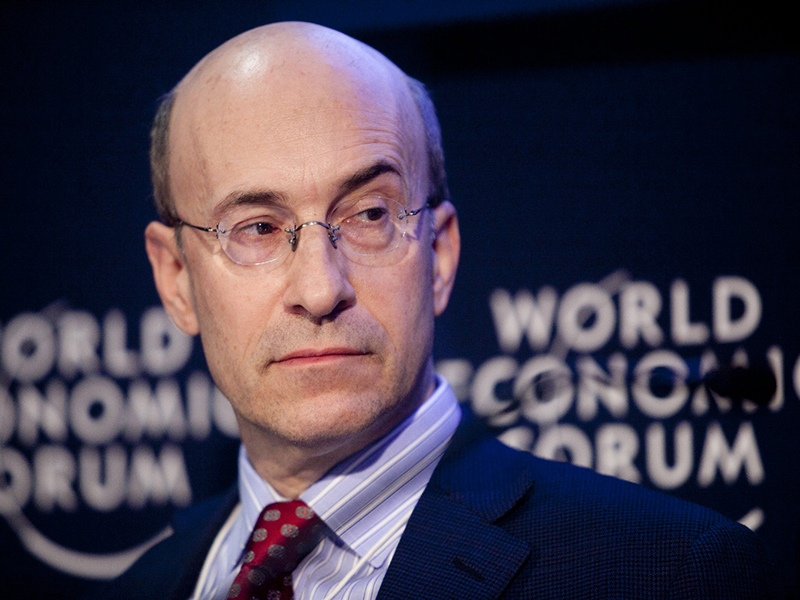 Even the analysts with extensive experience cannot give accurate forecasts about the future of Bitcoin. Therefore, today experts are divided into optimists and pessimists: the first believe that the bitcoin rate will skyrocket; the latter call it a bubble, which will soon collapse. The ranks of pessimists recently got another participant: Kenneth Rogoff, professor of economics at Harvard University, predicted "inevitable collapse" of Bitcoin.
Checkmate for BTC?
Kenneth Rogoff teaches economics and public policy at Harvard University, he has academic degrees at Yale University and Massachusetts Institute of Technology; bears the title of chess grandmaster. From 2001 to 2003, he was the chief economist at the IMF. Therefore, it is not surprising that his predictions about Bitcoin drew a huge response.
In his blog Rogoff wrote: "My best guess is that in the long run, the technology will thrive, but that the price of Bitcoin will collapse". He expects that with the growing popularity of bitcoin, the governments of the countries will rise against it. As an argument, the professor said that in the history of currency, the state has always regulated and appropriated successful developments of private industries. "There is no reason to expect virtual currency to avoid a similar fate".
Bitcoin will fall – someday
Despite the unequivocal forecast for the future fall of Bitcoin, Kenneth Rogoff does not give a specific time frame when this happens. Therefore, his forecast is unlikely to have value in the world of financial analytics: there is a big difference between doubling the price of an asset for two years and for twenty years.
Attempts to predict the date of Bitcoin collapse have been already done before. For example, Mark Williams predicted it for 2014, claiming that in July, digital gold will cost less than $10. However, by that time Bitcoin had reached $600. Kenneth Rogoff's forecast is more likely to come true, because it doesn't have a certain date. it is not improbable that the cryptocurrency will fall after 30, 50 or 200 years.
Subscribe to the news of Blockchain & Bitcoin Conference Stockholm on Facebook and Twitter!
Meet new speakers and key news of the conference