Review of Recent Blockchain News: Crypto for Football and Adult Videos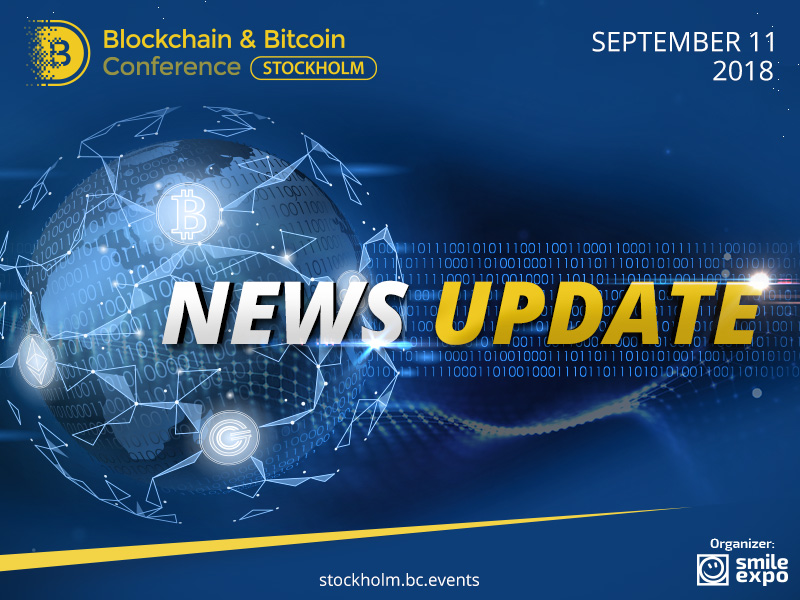 Chinese bank has issued securities on blockchain, UK's football teams have got sponsorship in BTCs and Tube8 is giving away crypto tokens – these and more news are presented in the digest.
One of Apple's Founders Steve Wozniak Has Joined Equi
The co-founder of Apple Steve Wozniak has announced that he has joined the DLT-based startup Equi Capital. The role and position of Wozniak at the company is still unknown.
Wozniak stated that he has never worked with DLT and digital coins before – cooperation with Equi is his first try of working closely with cryptocurrencies.
The platform Equi positions itself as the alternative investment firm helping with identification of profitable ventures and purchasing equity in companies.
Chinese Bank Has Issued Securities on Blockchain
One of the largest privately held commercial Chinese banks – Zheshang Bank (CZB) – has issued securities worth $66 million on its DLT-based platform Lianrong.

The securities will be backed by account receivables from various organizations. With Lianrong platform, investors now have a possibility to purchase account receivable assets at a discounted rate from registered companies and later get the full amount from of the original payment.
CZB has become the first Chinese bank to issue such an amount of securities with DLT.
eToro Will Sponsor UK Premier League Clubs with Bitcoin
Online Investment Platform eToro has announced it has established advertising partnership with seven UK premier league clubs – it will provide sponsorship to them with Bitcoins. The aim of the cooperation is to promote BTC, as well as eToro's services.
eToro is the first company to pay for football partnership in BTCs – it will provide sponsorship for access to players, digital rights, tickets, LED perimeter boards and interview backdrops.
The teams which cooperate with the platform are Tottenham Hotspur, Newcastle United, Crystal Palace, Leicester City, Southampton, Brighton & Hove Albion and Cardiff City.
Pornhub Subsidiary Tube8 Will Give Crypto Tokens for Watching Its Content
Tube8, the subsidiary of Pornhub offering adult videos, has joined forces with the adult entertainment DLT-based platform Vice Industry Token (VIT) in order to pay its users.

The viewers will be rewarded with VIT tokens for watching Tube8's content and interacting at the platform. This way, Tube8 plans to become completely tokenized in the future.
Binance to Enable Fiat-to-Crypto Exchange in Liechtenstein
Large crypto exchange Binance has established cooperation with Liechtenstein Cryptoassets Exchange (LCX) to launch the new platform – Binance LCX – the space for trading Swiss francs and Euros for major cryptocurrencies.
According to the agreement between companies, Binance will control the exchange platform and maintain its infrastructure, while Binance LCX will deal with the customer support and regulatory compliance.
Currently, it is still unknown which crypto coins will be supported at the platform, but there are speculations about the presence of BTC, ETH and XRP. Binance LCX plans to add more crypto coins after the approvement of legal authorities.
---
Don't miss changes in crypto world and follow the news on the official website of the Blockchain & Bitcoin Conference Stockholm
Meet new speakers and key news of the conference