Student tickets to Blockchain & Bitcoin Conference Stockholm for 50 EUR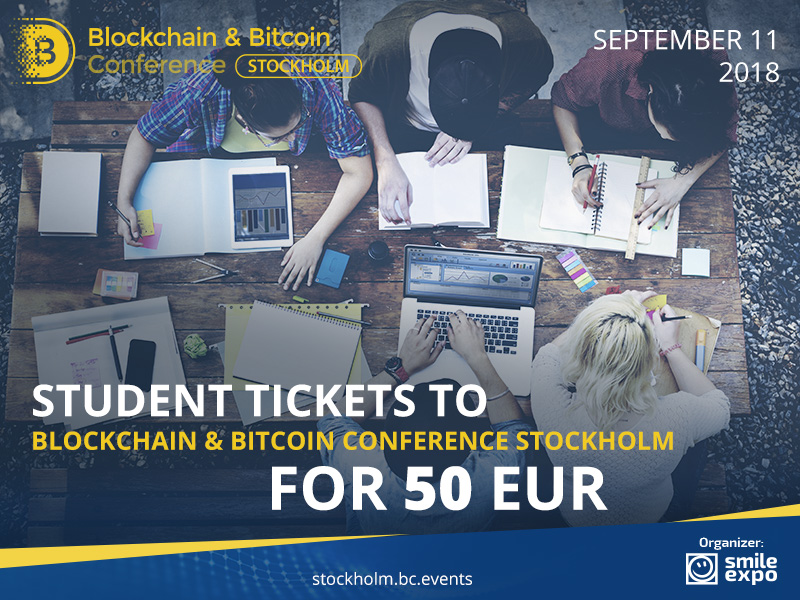 The beginning of the academic year is a time to obtain new knowledge, especially if it refers to information about the cryptocurrency and blockchain world, which you will fail to find on the Internet. Globally renowned blockchain experts, government officials, entrepreneurs, lawyers, and developers will share their experience with participants and guests of Blockchain & Bitcoin Conference Stockholm. The international event dedicated to cryptocurrencies and ICOs will take place on September 11 in the Berns Salonger hotel.
Attention! You will have to present your valid student ID card at the entrance.
The new price of a student ticket: 50 EUR.
The common ticket price: 240 EUR.
You will save 190 EUR on each ticket.
---
Buy tickets at the lowest ever price►►►
Meet new speakers and key news of the conference