Ties.Network is Registration Desk Sponsor at Blockchain & Bitcoin Conference Stockholm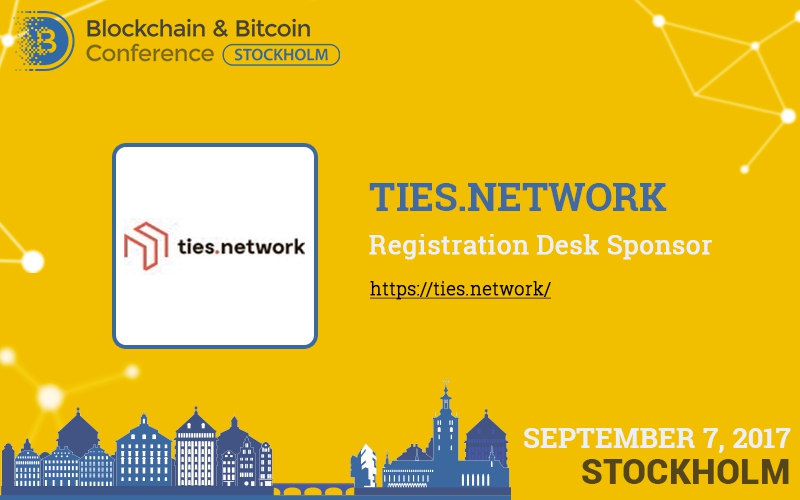 At the demonstration zone of Blockchain & Bitcoin Conference Stockholm, visitors will be able to get acquainted with the Ties.Network project – a social blockchain platform for business interactions. The company also became a Registration Desk sponsor of the conference.
Ties.Network is based on Ethereum. It includes all the tools for effective interaction between business partners:
possibility of communication and projects formation;
consultations of industry experts;
smart contract transactions;
storage of large amount of data.
Working with Ties.Network means an effective interaction within the projects. Thanks to the rating system of users and public distributed database, Ties.Network addresses the issues of trust between partners, helping the participants to focus on the main thing – joint problem solving.
The project authors provide an open source code, providing other decentralized system developers with the possibility to use it in their solutions.
Meet new speakers and key news of the conference