Tips from expert: how to protect your blockchain project and digital currency from cybercriminals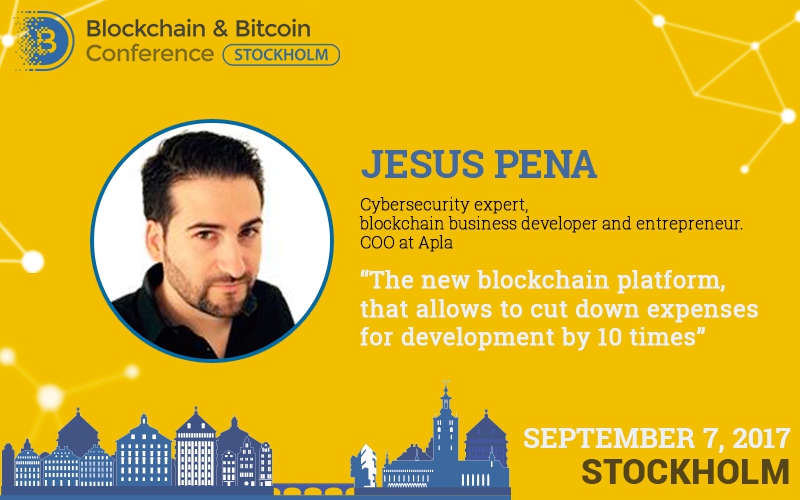 Jesus Pena is a cybersecurity expert, consultant and co-founder of the fintech project. At Blockchain & Bitcoin Conference Stockholm, he will reveal how to protect your own blockchain project and virtual money from criminals.
Jesus Pena has been engaged in the information protection and satellite communication system deployment (his experience includes a cooperation with defense and government structures of Spain). In February 2014, when several cryptocurrency exchanges were hacked and this news was lively discussed by mass media, the expert started exploring the blockchain in order to improve protection mechanisms of these systems. Later on, Jesus Pena applied his experience in information system protection to establish Bitbank, a major fintech company. In Luxembourg, he began to cooperate with Grant Thornton Luxembourg, implementing the GT Technology HUB project aimed at solutions related with blockchain and cybersecurity.
The information protection in ICO organization is still a critical issue: protection mechanisms are improved but hacking technologies are not standing still as well. Thus, it is quite useful for everyone planning to launch their own cryptocurrency crowdsale or invest in such a project, to discover basic concepts of digital security.
Buy a ticket to the conference in order to find out how to make an ICO efficient and protective!
Meet new speakers and key news of the conference