Updated Blacklist of Crypto Companies and ETH Upgrade – Latest Crypto News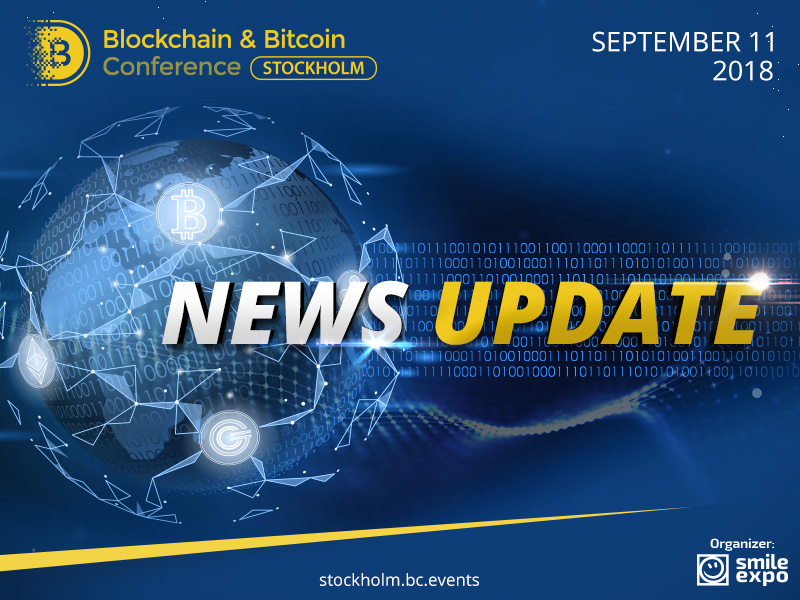 Sahara Desert is to welcome a wind crypto mining farm, ETH's upgrade is approaching and Belgium releases the updated crypto blacklist – these and other news are presented in the digest.
DLT-Based Exchange Altcoin.io Has Raised Almost $1 Million via ICO
Altcoin.io – the decentralized exchange – has announced the successful end of its ICO. The company has raised almost $1 million on the crowdfunding platform WeFunder.
According to Altcoin.io's founders, the exchange is one of the most trusted ones in the world – users control their tokens themselves and are able to trade comfortably and instantly.
The exchange was established in 2017 and united the safety of decentralization and working speed of the centralized platforms.
British Artist Sells His Works for Cryptocurrency
Lincoln Townley – the artist from London – has sold the entire collection of his artworks for crypto coins during one weekend.
Townley believes in the power and potential of cryptocurrencies and sells his works using just social media. The collectors pay in digital coins, and the paintings are being sent to all parts of the world.
The latest collection of the artist – Behind the Mask – will be presented at the prestigious Biennale di Venezia (Venice Biennale) next spring.
Crypto Companies Blacklist Is Published in Belgium
Belgium's Financial Services and Markets Authority (FSMA) has published a blacklist of crypto companies. The updated list includes 28 new corporations which have broken the country's laws.

The regulatory provides a new search page where it is possible to check the authorization of companies and make sure that there are no warnings about their operations.
The blacklist is updated by adding companies which have got complaints from investors.
The Wind Farm for Crypto Mining Is to Be Built in Sahara Desert
The computing company with its own renewable energy – Soluna – has announced that is plans to build the wind crypto mining farm in Morocco.
Soluna aims at developing a 900MW wind farm power plant combined with computing facilities to power the DLT in an eco-friendly way.
By 2020, the company plans to build 36 megawatts of capacity, and reach its final goal in the next five years.
The October's Upgrade of Ethereum Will Divide the Ecosystem
ETH keeps revealing more information about its upgrade called Constantinople which is planned in October. ETH stakeholders are concerned with the upcoming changes.
After the upgrade, a balance among 'diverse stakeholders' will be established. Also, another piece of code will be activated but it may make the situation with the reduced block times worse – it is called 'difficulty bomb.'
If the 'difficulty bomb' is not deactivated, miners will get a reduced cut – it will result in the unstable network.
---
Keep an eye on latest changes and follow the blockchain news on the official website of the Blockchain & Bitcoin Conference Stockholm
Meet new speakers and key news of the conference