What Can Get Tokenized? Current Use Cases from CEO at Cofound.it Daniel Zakrisson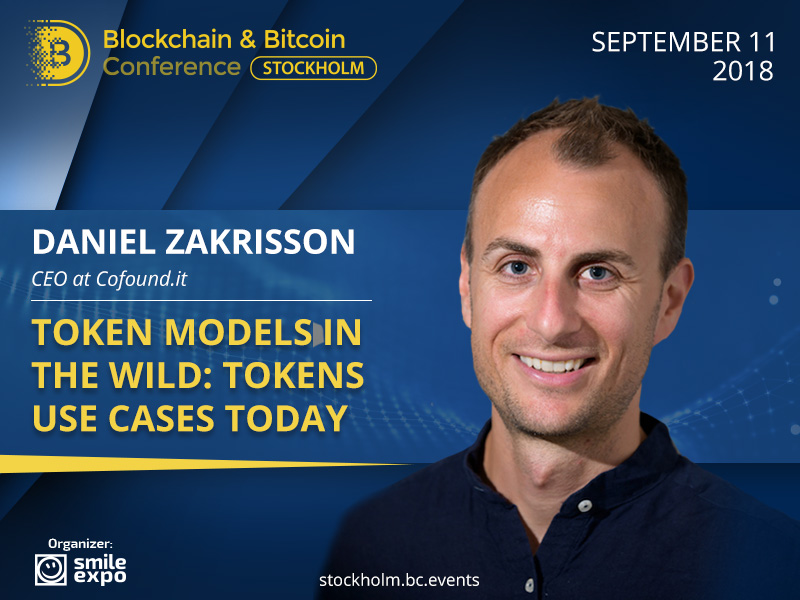 The process of tokenization has transformed since its introduction, and many traditional industries have already got tokenized. Where and what for are tokens used today?
On September 11, at the Blockchain & Bitcoin Conference Stockholm, token models and current token use cases will be explored by CEO at Cofound.it Daniel Zakrisson.
Key points:
• network bootstrapping;
• token curated registries
• discount tokens
• non-fungible tokens.
Daniel Zakrisson is an entrepreneur and blockchain enthusiast since 2013. He has experience of working with DLT, machine learning, healthcare IT and medtech.
Currently, the expert is a co-founder, head of evaluations and mentoring, and CEO at Cofound.it. The company helps startups to get finances for their ideas' development and improvement.
Previously, the crypto-specialist has worked as a head of investment evaluation at ICONOMI and had a position of CTO at Qbtech AB.
The expert is also specializes in crowd sales and ETH network, and he is a welcomed international speaker at many conferences.
Don't miss the meeting with the expert at the conference and learn more about tokens today!
---
Meet new speakers and key news of the conference