What Is Going on in Crypto World? Latest Updates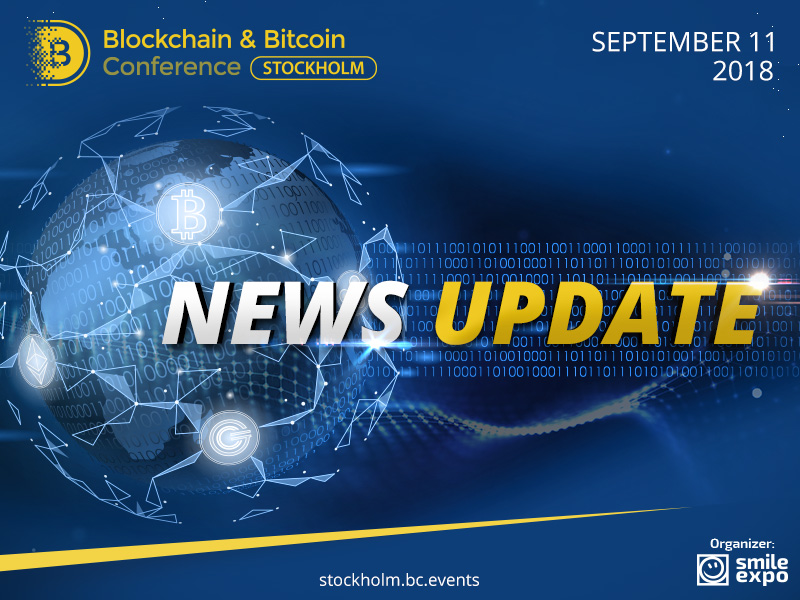 Blockchain's development doesn't remain at one point – DLT is constantly improved, and new applications are found. Let's see what has happened in the crypto world this week.
Bitcoin mining and electricity
The CoinShares investigation has shown that Bitcoin mining actually doesn't take as much electricity as it was believed.
The previous estimations of electricity consumptions stated that mining process takes 65 TWh, however, according to the new calculations, the known information was overexaggerated. The investigation's results have shown that BTC mining actually takes 35 TWh, which is almost two times less.
The new report also revealed that the hashrate has grown by approximately 300% annually in the past 4.5 years. Over the same period, mining chip efficiency has increased by 80% and the chip cost per hash has decreased by 50%.

Stellar is planning to acquire Chain
The negotiations between Stellar Development Foundation and Chain – DLT builder for financial industry – are currently taking place. Stellar plans to buy Chain for $500 million.
If the deal is successful, Chain will receive payment in Lumens. Received crypto could be immediately sold or stored.
Acquisition of Chain has become an attractive goal as the startup has raised more than $43 million from such investors as RRE Ventures, Nasdaq, Visa, Citi Ventures, Thrive Capital, BoxGroup, and Haystack.
Turkish cryptocurrency turned to be a scam
It has become known that Turcoin – an altcoin launched by Hipper in Turkey – is a Ponzi Scheme. The Hipper's founders fled the country with money collected from 10,000 people.
The exact amount of stolen money is not defined. Some sources say the company has stolen 100 million Turkish Lira (TL), other sources state altcoin issuers took TL 1 billion which is around $212 million.
Turcoin was launched in 2017 with the stated aim to become a national cryptocurrency.
The company hasn't paid dividends since early June and has stopped the development. Investors were getting suspicious but could not reach the company – Hipper's center did not answer the calls.
Muhammed Satıroğlu, who had 49 percent of the company, denied his fault. Sadun Kaya – the owner of 51 percent – has provided no information about the situation.
Blockchain-based university is planned to be launched
Oxford professors have introduced their idea to create the first decentralised university in the world.
The educational platform would be called Woolf and would allow students to study individually both online and offline.
The main aim of the project is to let students outside the European Union to get a EU degree with the help of blockchain-enforced accreditation processes.
Such a platform will improve the university system in a number of ways: for instance, decentralization and data security. The degrees could also be checked and verified easily – there would be no false degrees and no problems for students in case of the university closing.
The first college which is going to cooperate with the platform is Ambrose – courses are planned to roll out in Fall 2018.

Mining with the bicycle
The electric bicycle producer 50cycles has introduced Toba – a series of bikes for crypto mining. Each 1000 miles ridden will bring the users Loyalcoins worth around £20 (approximately $26.5 USD).
Riding 50cycles' e-bike will be rewarded only by Loyaltycoins – choosing a different altcoin is impossible.
The founder and CEO of the company, Scott Snaith, said that Toba bikes are the first tokenized products issuing reward for use.
More Blockchain developments and latest changes will be discussed at the Blockchain & Bitcoin Conference Stockholm. Don't miss a chance to meet with crypto experts and stay updated about the news!
---
Be updated about Blockchain ►►►
Meet new speakers and key news of the conference