What's Up with Blockchain World? Recent News Digest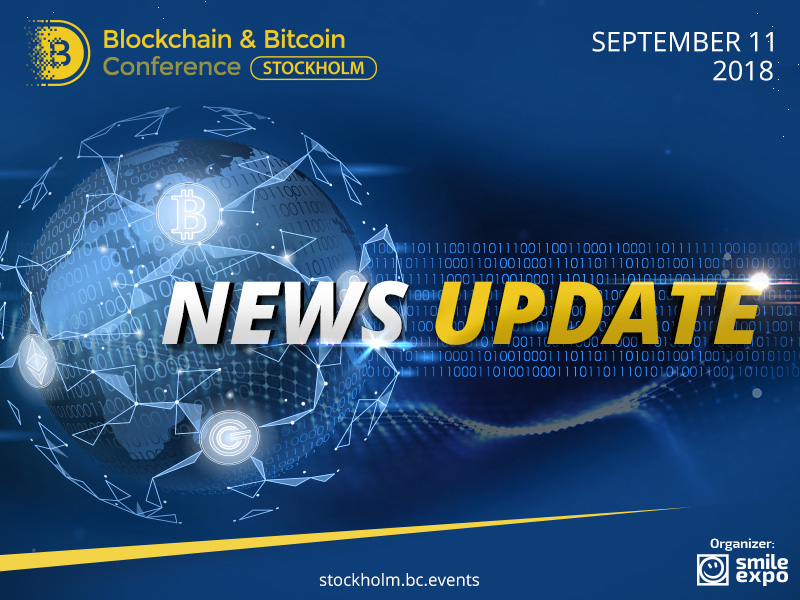 Blockchain world doesn't stand still and keeps developing. We are suggesting discovering what events have taken place this week.
John McAfee offers $100,000 for hacking his wallet
The well-known programmer John McAfee has announced that he would give $100,000 to a person able to hack his new wallet.
Recently, McAfee has joined Bitfi and made a statement that its wallet is the most secure and unhackable device in the world.
After his words, McAfee has received disagreements which made him offer a payment for hacking. The lucky person will keep all the stolen coins, the wallet itself and will receive the money prize.
Johnny Depp may play Matthew Mellon in a new movie
Famous actor Johnny Depp may be a candidate for playing the crypto billionaire Matthew Mellon in an upcoming movie.
Mellon has passed away in April, and currently the work on a scenario for a biography movie about his life is already going on.
The release date is not announced yet, however, it is known that it will focus on Mellon's struggle with drug addiction and his crypto success.
Depp's involvement is not announced officially – it may still be a speculation.
G20 Summit's partakers say crypto coins are not a danger
At the G20 Summit, central banks' representatives agreed that cryptocurrencies don't present a danger to the world's financial system's stability.
Participating countries have concluded that although digital coins are not dangerous, they still need certain evaluations and risks control.
The main problems that central banks see are the lack of investors' protection, AML, avoiding tax payments and financing terrorism.
It has been decided that FATF will develop standards which will be applied to crypto accepts.
Ripple is gaining popularity
More people and companies start paying huge attention at Ripple coin.
Recently, American actor Ashton Kutcher has donated $4 million paid out in XRP. The deal has taken place during Ellen DeGeneres' show, and the payment will be received by her Wildlife Fund.
Then, the real estate store Propy has started accepting XRPs. Moreover, at Revolut it is possible to trade XRPs now.
Finally, the eToro broker company has made research and stated that Ripple is the most popular and used asset on the platform.
Singapore Airlines has launched the first loyalty program on DLT
Singapore Airlines has joined forces with KPMG and Microsoft to launch a DLT-based loyalty program for frequent customers.
New digital wallet KrisPay will allow company's customers to transform travel miles into units available for paying for partner merchants' services.
In order to conduct a payment with a new loyalty wallet, customers should only download a special app and scan a QR code.
Among the partner merchants, customers can find restaurants, gas stations and several retailors such as LEGO store.
---
Keep following the news in the DLT sphere on the official website of the Blockchain & Bitcoin Conference Stockholm
Meet new speakers and key news of the conference