Where Can Blockchain Be Utilized? Answer from Security Lab Director at RISE SICS Dr. Shahid Raza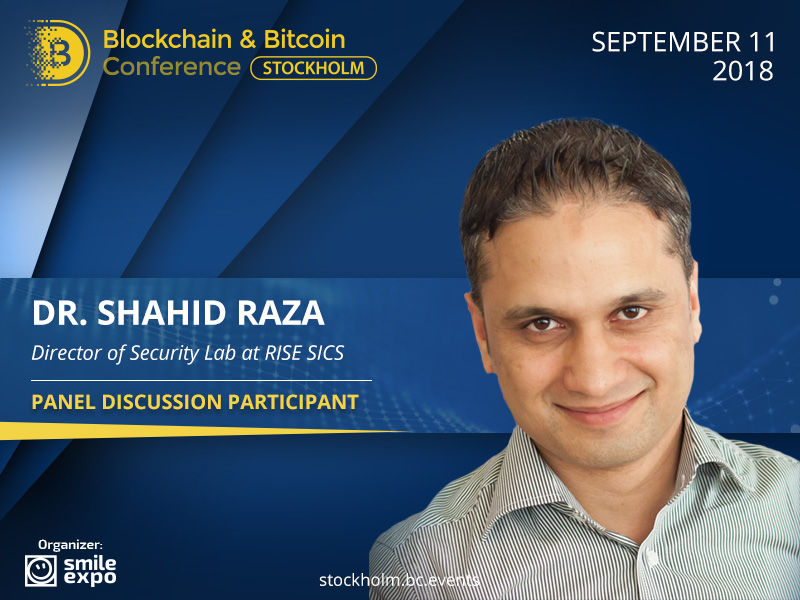 Blockchain has already revolutionized the financial sphere and keeps being integrated into other everyday processes. Where else can we use DLT, and how will it transform traditional areas?
The questions will be answered during the panel discussion at the Blockchain & Bitcoin Conference Stockholm on September 11. Director of Security Lab at RISE SICS Dr. Shahid Raza will join the talk and share knowledge about fresh uses of DLT.
Key points:
• the connection between cloud computing and IoT;
• smart grid;
• storage security in constrained environments.
Dr. Shahid Raza is the IoT security expert. He holds the position of Security Lab leader at RISE SICS Stockholm – the organization to which he has been contributing for already 10 years. The Lab is one of the biggest cybersecurity groups in Sweden and belongs to the best IoT groups in Europe.
The speaker is also specialising in privacy in IPv6-connected IoT, various types of cybersecurity such as network or communication ones.
Protection against ransomware in IoT, wireless systems for industrial automation and lightweight cryptographic algorithms are also among expert's spheres of interest. Moreover, he has already published his work on IoT security in several IT journals.
---
Meet the specialist at the conference and discover inventive DLT applications at the conference!
Meet new speakers and key news of the conference